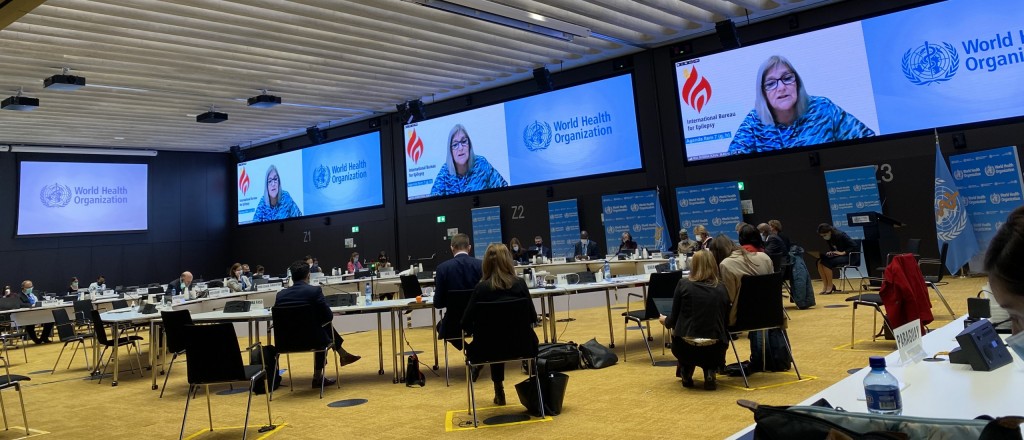 On 27 January 2022, at the 150th session of the World Health Organization Executive Board, the draft Intersectoral Global Action Plan on Epilepsy and other Neurological Disorders (IGAP) was adopted.
The draft IGAP will be presented to the World Health Assembly for final approval by all Member States in May 2022.
The full discussion on IGAP, can be accessed via this link – where you will also hear IBE deliver its statement. You can read our statement here or access our full position paper here.
Thank you to the following Executive Board members who were vocal in their support of the IGAP: Japan, Malaysia, Oman, Russian Federation, the Philippines and Tunisia.
Other Member States who showed support were: Australia, Botswana, Brazil, Burkina Faso, China, Ghana, Grenada, Guinea-Bissau, India, Israel, Jamaica, Kenya (on behalf of all African member states), Madagascar, Rwanda, Thailand, the UAE, the UK and the USA.